The scientific community is mourning the tragic death of Adrian Albert, 35, a visionary scientist and engineer, and emergent entrepreneur, who was killed by a vehicle on June 5, 2020 while riding his bicycle in Sonoma County. The driver fled the scene and the Calif. Highway Patrol is investigating the case.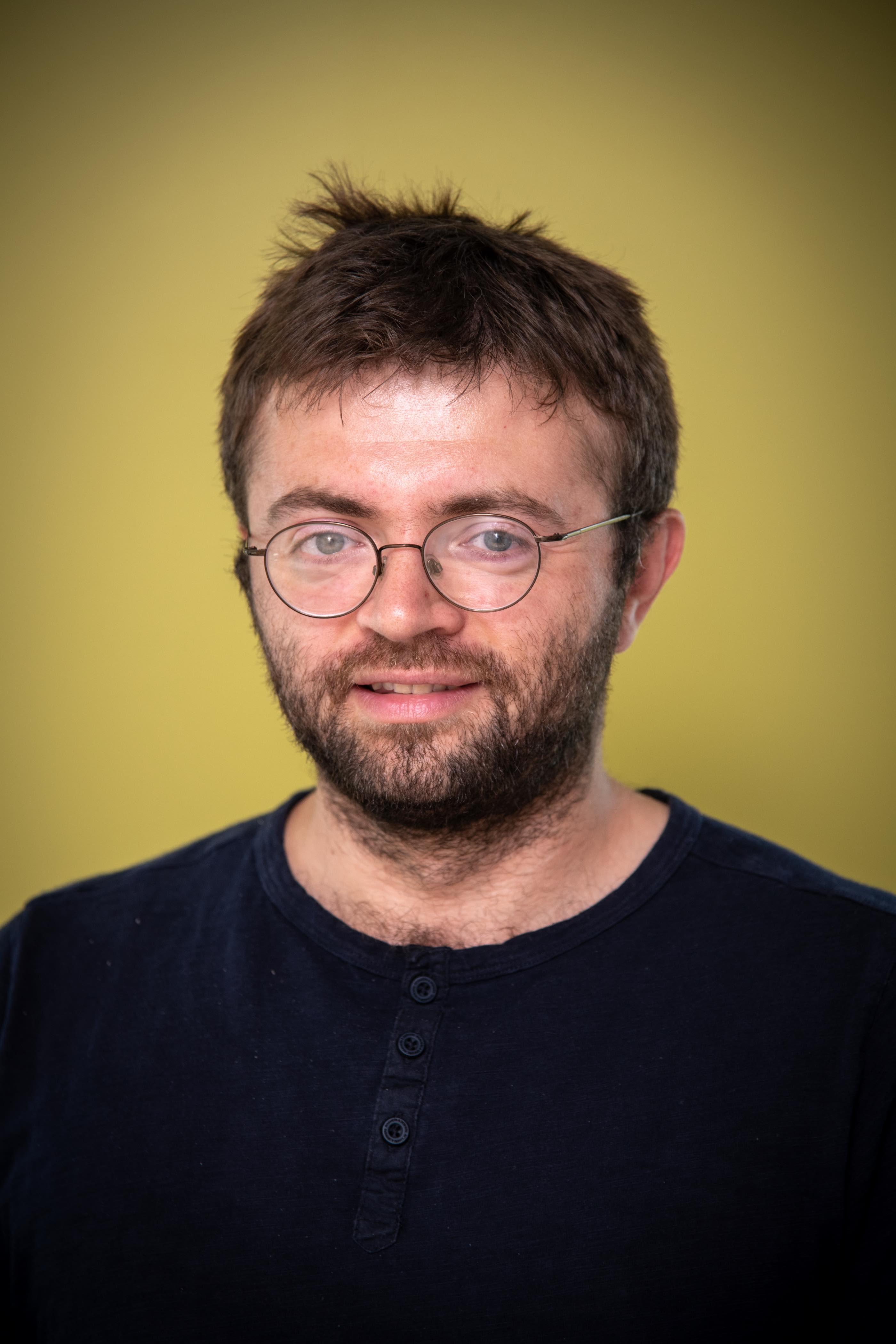 For his colleagues and mentors at the Department of Energy's Lawrence Berkeley National Laboratory (Berkeley Lab) and the Cyclotron Road community, his tight-knit team, and his Stanford and MIT professors, advisors, and friends, the sudden loss is shocking and painful.
"Adrian was one of the smartest, most creative and yet very humble scientists I have ever seen. He was also one of my close collaborators in my own research," said Ravi Prasher, director of Cyclotron Road, which is a division of the Energy Technologies Area, where Prasher is Associate Laboratory Director for Berkeley Lab. "It is a tremendous loss to the scientific and technological community. It is with a heavy heart that I extend my deepest condolences to Adrian's family, friends, colleagues and the Berkeley Lab and Cyclotron Road community."
As news of his death emerged, many of Albert's friends and colleagues convened via video conference to grieve together, share stories, and try coming to grips with this sudden and senseless loss. It was clear that Albert and his adventurous spirit, generosity, curiosity, and brilliance made an indelible impression on the people around him, whether they were coworkers, close friends, or acquaintances. His older sister and only sibling, Alexandra Albert, joined the calls to share in memories and sorrow.
"Adrian was a singularity of talent, determination, and spirit. Our loss is infinite," said Ilan Gur, CEO of Activate, which partners with Berkeley Lab to support fellows in the Cyclotron Road program for entrepreneurial scientists. Albert was in the midst of a two-year fellowship at Cyclotron Road as he launched Terrafuse, a startup that uses artificial intelligence to provide actionable climate intelligence, including prediction of extreme climate events.
Albert rose early every day and cherished being outdoors, cramming time in the mountains and on his bike around long hours working doggedly to gain traction with Terrafuse. He was succeeding, too, having recently closed a round of funding.
During onboarding to his fellowship at Cyclotron Road, he was asked for one word to describe himself. Albert said "persistent." He had a voracious appetite to turn his research into a tool to slow climate change, and his chosen route to that goal was to learn the ropes of entrepreneurship. But he could not have been less like the Silicon Valley image of an ego-driven, self-referential founder. Clad in his typical flannel and jeans, hair tousled, Albert was always dressed for hitting the trails, not the board room. But more importantly, he was remarkably generous and open, sharing what he was learning with other fellows at Cyclotron Road as often as he asked for their counsel.

Albert was born in Iasi, Romania in 1984. In addition to his sister, he is survived by his parents and maternal grandmother. "We spent every summer vacation at the house of our maternal grandparents, in the countryside," Alexandra Albert said. "We used to have two tables outside under a cherry tree. He would study physics; myself, some foreign language. During one family vacation to the seaside I remember him bringing his physics book—it had more than 1,000 pages."
He left Romania to study physics and computational science at Jacobs University in Bremen, Germany, and then earned his Ph.D. in electrical engineering at Stanford before a stint at predictive analytics firm C3 IoT, and then postdoctoral work at both SLAC National Accelerator Laboratory and  the Massachusetts Institute of Technology, where he researched machine and deep learning methods for satellite imagery and sensor time-series data for energy, mobility, and infrastructure utilization.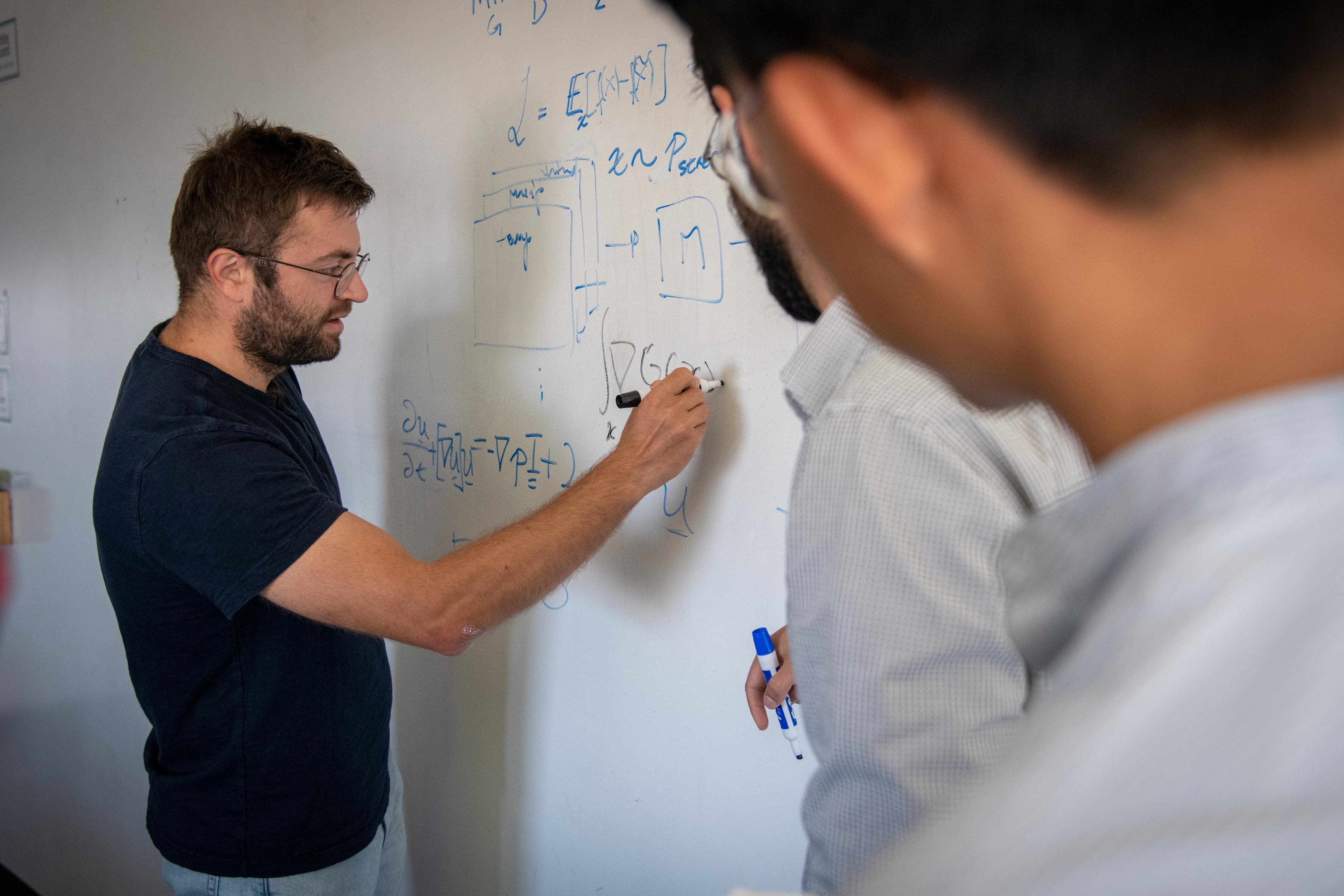 But Albert did not talk much about his work or accomplishments during calls and visits home to Romania. "He was always inquiring about our health, our lives, our problems," his sister recalls. "It was maybe a way for him to just take a break from his own busy life."
Albert was driven to apply his talents to addressing climate change as society's window to avoid its most catastrophic impacts narrows. By combining machine learning with weather and climate data the Terrafuse platform generates information that insurers, cities, and even consumers can use to accurately measure and reduce risks made more acute by climate change, such as the risks of wildfire.
He loved baked goods and having work meetings in cafes, but would only work in cafes with pastries that passed his high bar for quality. He was also keen on adventure, including the spontaneous kind. "Back in 2018 we decided to go for what was supposed to be a short hike," remembers his friend Dzhelil Rufat. "But in fact we ended up climbing the highest point in the contiguous United States."

Albert also enjoyed spending time with friends, sharing food—often Romanian fare that he made—and stories.
An Eastern Orthodox Christian, Albert was a deeply spiritual and prayerful man. Adding to the family's pain is the inability, given the pandemic, of traveling to the U.S. to retrieve his remains. Funds raised in this GoFundMe campaign will cover expenses to return Albert to Romania for a funeral and burial, and will also cover legal fees related to the investigation. To advocate for his case and express your hope that the driver be held accountable, reach out to the California Highway Patrol at (707) 253-4908 during office hours (9am-5pm PT) and ask for Officer Holmes.