"Sensor Suitcase" Wins Award for Excellence in Technology Transfer
February 18, 2020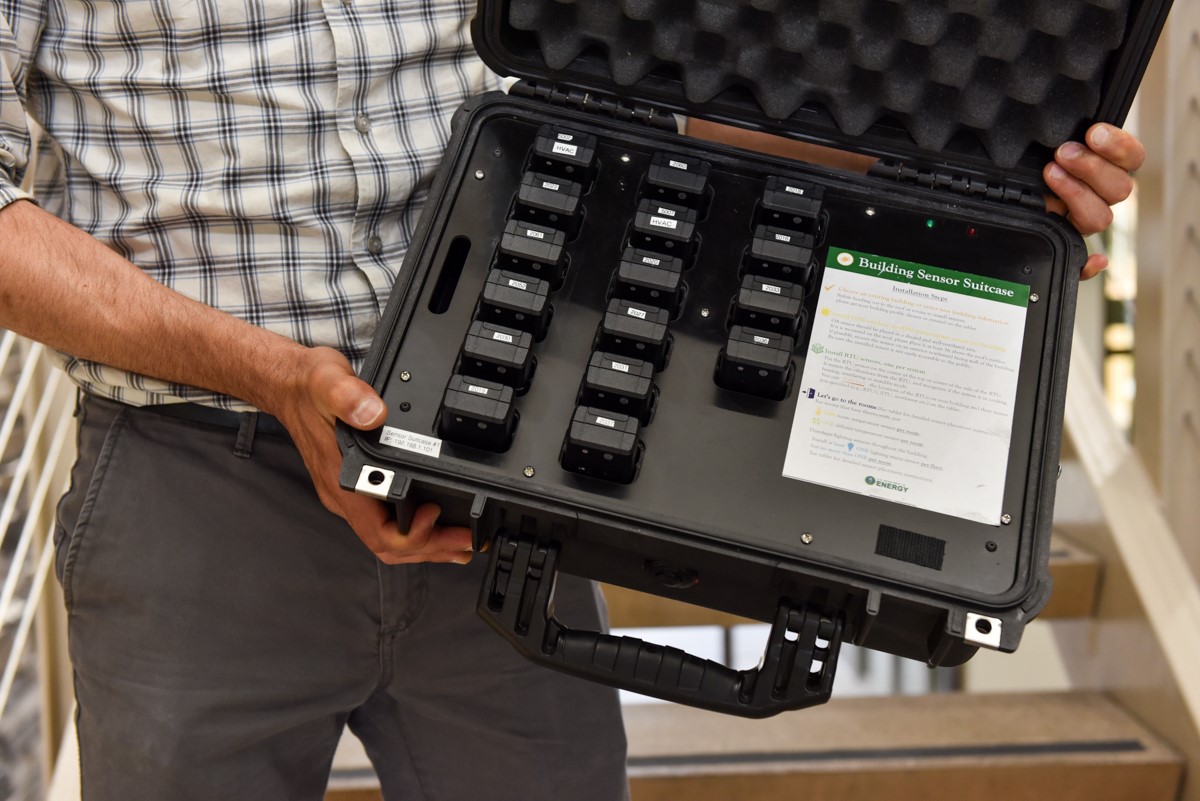 The Retro-Commissioning Sensor Suitcase, an innovative technological solution developed through a Department of Energy (DOE) national lab-industry partnership to improve a building's operating costs, comfort and energy performance, was recently honored with the 2020 Federal Laboratory Consortium Award for Excellence in Technology Transfer.
Over the last several years, Lawrence Berkeley National Laboratory (Berkeley Lab), Pacific Northwest National Laboratory (PNNL), Oak Ridge National Laboratory (ORNL) and GreenPath Energy Solutions collaborated to develop and commercialize the Sensor Suitcase. The suitcase contains over a dozen small sensors that monitor temperature, lights, as well as heating and cooling systems.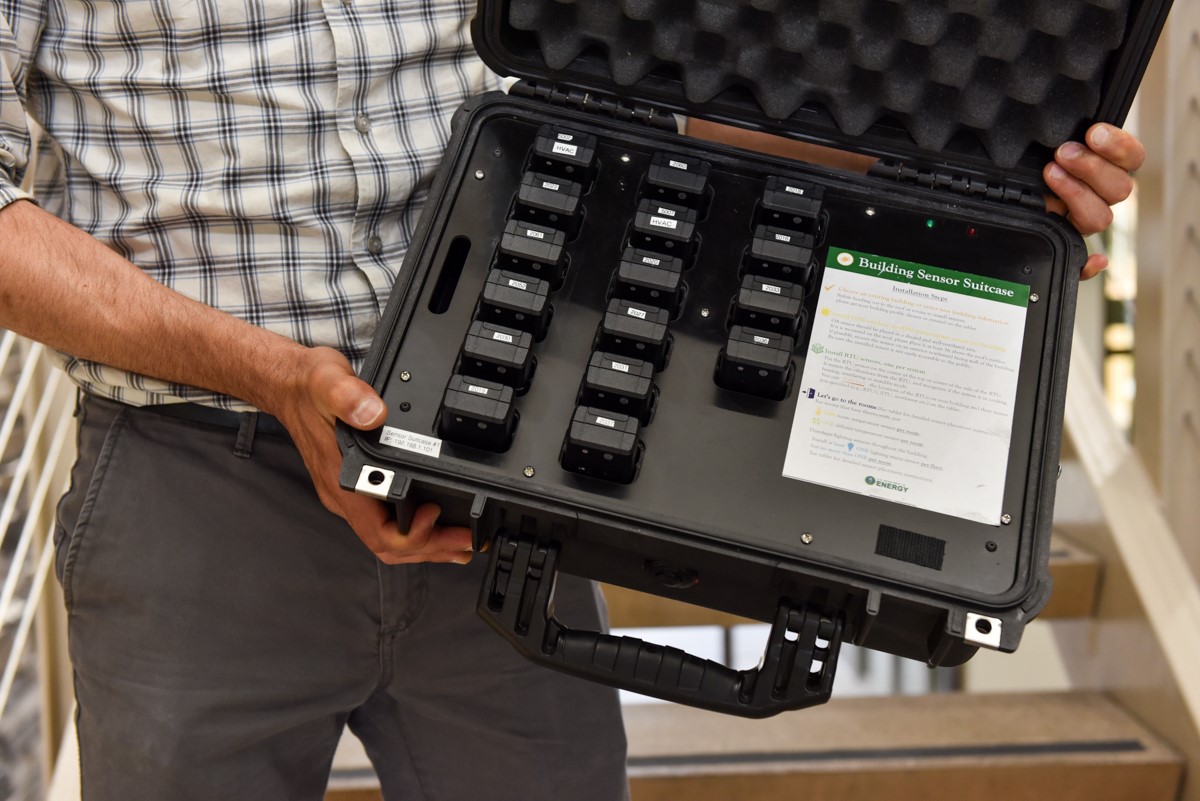 Following step-by-step instructions from the Sensor Suitcase's operations software, a user with minimal training can install sensors throughout their building, and the sensors will collect data over the course of several weeks. Once enough data has been collected, users gather the sensors and return them to the suitcase, which they then connect to a personal computer so the data can be transferred, analyzed and interpreted. The analytical software then generates building energy-efficiency recommendations, which would normally require a significant investment of time and money from building owners who hire energy-efficiency experts.
Berkeley Lab's Building Technology and Urban System's Division Deputy Director Jessica Granderson led the development of the analytical software for the Sensor Suitcase. Implementing energy efficiency measures in small commercial buildings has been notoriously difficult, said Granderson.
"The real innovation is in the streamlining," said Granderson. "Instead of hiring a professional engineer to conduct a full energy evaluation, you could get just about anyone to do it."
Michael Brambley led PNNL's team to develop the hardware and tablet software for the Sensor Suitcase. "Most small commercial building owners believe it costs too much to make their facilities significantly more energy efficient," said Brambley. "But the Sensor Suitcase system can change that. It helps someone with minimal training collect and automatically process building data, which the system uses to generate specific recommendations to improve energy efficiency. The U.S. could reduce its national energy costs by about $5.1 billion if all small commercial buildings used this technology."
Supported by DOE's Office of Energy Efficiency and Renewable Energy, PNNL focused on the technology's hardware and tablet software, Berkeley Lab developed the analytics software and ORNL helped create the technology's sensors. GreenPath Energy Solutions of Orlando, Fla., helped the team lead the way to making the Retro-Commissioning Sensor Suitcase widely available to federal, state and local governments.