Lab Researchers Awarded Funds
Berkeley Lab is a co-recipient of four awards — three awards that will fund research related to climate science, and one award for a cybersecurity project — from the University of California National Laboratory Fees Research Program. The Lab's site leads for the four projects are listed below: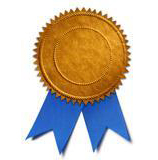 Climate Impact of Manure Management from California Dairies
Berkeley Lab site lead: Marc Fischer (Energy Technologies Area)
The Future of California Drought, Fire, and Forest Dieback
Berkeley Lab site lead: Charles Koven (Earth & Environmental Sciences Area)
Headwaters to Groundwater: Resources in a Changing Climate
Berkeley Lab site lead: Carl Steefel (Earth & Environmental Sciences Area)
UC-Lab Center for Electricity Distribution Cybersecurity
Berkeley Lab site lead: Sean Peisert (Computational Research Division)
The UC National Laboratory Fees Program targets funding toward strategic areas of research to address key challenges faced by both the state of California and the nation. For 2018, the program invested more than $25 million to seven research teams focused on climate science, cybersecurity, and national security through the social sciences. This year, Berkeley Lab researchers will partner with other UC and national lab researchers on four of the seven initiatives. Read the full UC News Article.