Doeff Named Electrochemical Society Secretary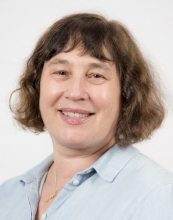 Marca Doeff, a senior scientist at Lawrence Berkeley National Lab (Berkeley Lab), recently won the election to become secretary of The Electrochemical Society (ECS), a member-led organization dedicated to advancing electrochemical and solid state science.
Doeff has worked on materials for electrochromics, lithium and sodium polymer batteries, lithium ion batteries, solid-state lithium batteries and sodium ion batteries with aqueous or organic electrolytes. This work has resulted in publication of approximately 135 peer-reviewed journal articles, book chapters and extended abstracts, as well as six patents.
Doeff, who is deputy division director for Berkeley Lab's Energy Storage and Distributed Resources Division, previously chaired the ECS Battery Division. "I have really enjoyed working for the Battery Division," Doeff said. "It's been  great seeing how much enthusiasm there is in the community about helping our division and the ECS, especially from early career folks."