2018 ITRI-Rosenfeld Postdoctoral Fellowship Open for Applications
The 2018 ITRI-Rosenfeld Postdoctoral Fellowship opportunity is now open for applications. This fellowship recognizes the contributions of Art Rosenfeld and furthers the mission of the Energy Technologies Area (ETA) in the advancement of clean energy technologies and reducing adverse energy-related environmental impacts.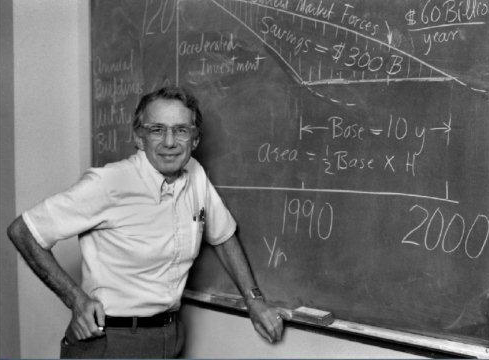 The focus for FY18 is on applicants interested in water-energy technologies, and applicants are being directed to the CERC-WET website to identify a topic.  As in previous years, an ETA mentor is required.
The fellowship recipient will serve a 2-year term appointment, and fellowship funds will provide 75% of salary and benefits and an allowance of up to $10,000 per year for research supplies and professional development activities.  The host PI will support the remaining 25% of salary through research project funds.
All application materials are due by November 1, 2017.
Additional details about the program are on the ITRI-Rosenfeld Postdoctoral Fellowship website, and if you have further questions, please contact Diane Douglas in the Area Office at x6872 or [email protected].
ETA PIs are requested to help in publicizing this opportunity and encouraging qualified individuals to apply.
 This fellowship has been made possible through a generous gift from the Industrial Technology Research Institute of Taiwan (ITRI) to ETA.